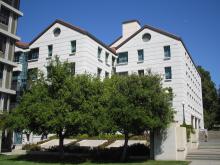 I am immensely proud of being an alumnus of the University of California at Berkeley, where I was able to get a world class education and have opportunities to meet with and learn from superb professors, some of whom have since earned Nobel Prizes. Those were some of the most fun years of my life and I also appreciated the beautiful, sprawling campus with lots of fantastic architecture and wide-open green spaces to lounge around on and play catch with my friend every now and then. It is mere coincidence that the day this article published is also Marian Koshland's birthday, and it got me thinking about Koshland Hall, one of the newer (now old, because so am I) buildings when I started college, and which Koshland it was actually named after.
Daniel Koshland, Jr.
Deep in the recesses of my random memories, I recall passing by Dr. Koshland on my way to an immunology class in nearby Barker Hall, and realizing that this was the man they had named the adjacent building after. This was remarkable in that A) Daniel Koshland was not dead yet (he did pass in 2007, rest in peace) and B) he didn't get his name on the building as a not-dead person solely because he had thrown a lot of money at the university.
A lifelong scientist, Daniel Koshland, Jr. was also a Berkeley alumnus and received his PhD from the University of Chicago in 1949 and embarked on a decades-long journey of biological discovery that rivals many Nobel laureates. Among his many achievements were the induced-fit model of protein-substrate interaction that we take for granted today, as well as other aspects of biochemistry such as protein phosphorylation, and insights into bacterial genetics. Even before earning his PhD, Daniel the junior was working on the war effort, helping Nobel laureate Glenn Seaborg on plutonium within the Manhattan Project.
Daniel Jr's chosen path of scientific exploration was remarkable considering his pedigree, coming from the wealth and business acumen of his father, Daniel Sr, who, among many of his credentials, was the chief executive officer at Levi Strauss. Daniel Jr took on leadership roles at the journals PNAS and Science, which no doubt helped turn them into the high-impact scientific publications they are today. Though he was not awarded a Nobel Prize, the science community continues to honor Daniel Koshland, Jr's accomplishments today, and he was recognized by other arms of the scientific community with a National Medal of Science and the Albert Lasker Award for Special Achievement in Medical Research.
You can read more about Dr. Koshland's impact, both in terms of his mentorship and his groundbreaking achievements, from his former pupils and colleagues, Robert Tjian and Randy Schekman.
Marian Koshland
Daniel Koshland Jr.'s wife, Marian Koshland, was a giant of biology in her own right. Unlike her husband, I did not get a chance to meet Marian even in a chance encounter as she died shortly after I matriculated at Berkeley. Daniel Jr. and Marian met while both were studying for their PhDs at the University of Chicago, and eventually like her husband, was invited to become a faculty member at Berkeley after bouncing around the nation.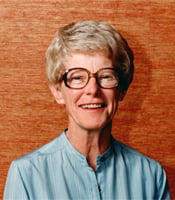 Marian's contributions to the field of immunology are fundamental, as she was able to show the mechanisms of antibody specificity, which contributed to the current understanding of multiple gene rearrangements to form B- and T-cell receptors. Marian also characterized the antibody J chain, a linker that binds IgM and IgA monomers together, to add to our understanding of the role of B cells in immunity. All of her many contributions to the growing field of immunology were against the backdrop of being a dedicated wife and mother of five children, and excelling as a woman in a veritable sea of men back in the day. Her success was surely an inspiration to many young women who eventually went into STEM to pursue their dreams and satisfy their intellectual curiosity.
Among her many honors are a stint as the President of the American Association of Immunologists, an election to the National Academy of Sciences, and the FASEB Excellence in Science Award. And while her husband got a building named after him, Marian got a lecture series named in her honor at their PhD alma mater!
You can read more about the life and achievements of Marian Koshland from her colleague, Nobel laureate Jim Allison.
Douglas Koshland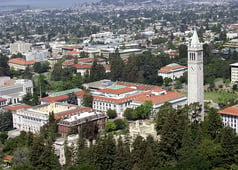 As often happens when your parents are world-renowned scientists, at least one of those five children was bound to follow in their footsteps. That would be Douglas Koshland, who, surprise, is also a professor at Berkeley! While his father dealt more with biochemistry and his mother was an immunologist, Douglas decided to turn his attention to genetics, particularly in the use of budding yeast to study chromosome structure and dynamics. To date, Douglas has over 50 publications, was a member of the Howard Hughes Medical Institute, and a member of the National Academy of Sciences just like mom and dad. And according to at least some of his students, he's a pretty darned good teacher too, in a class that I thought was pretty tough when I took it!
Generational Talent
Of course it is probably a lot easier to do well in school and excel in your field when your family is well-resourced, but Daniel Jr., Marian, and Douglas Koshland have shown that with passion and curiosity, great things can be achieved. It is a testament to superb parental guidance and familial strength that these three have contributed so much to our greater understanding of the natural world in several aspects of biology, and as Marian said, "science is a way of making lasting, if not immortal, contributions to mankind." With a building, a lecture series, and a still vibrant living star of a scientist among us, this family will be remembered for a very long time.