With troves of information and developments coming out daily from the various companies and researchers developing vaccines and potential treatments for COVID-19, it can certainly feel overwhelming to keep track of everything. This compilation of information should help you catch up on, and navigate recent developments in the fight against COVID-19.
Gilead Sciences:
Remdesivir
Only two months ago, the world was waiting for any sign of hope in countering and fighting the COVID-19 pandemic when Gilead released its first encouraging data from a large clinical trial of its antiviral medication Remdesivir. Originally developed in 2009 as a part of the company's research and development program for Hepatitis C, Remdesivir had already been repurposed in the past and studied as a potential treatment for the Ebola virus. They subsequently discovered its antiviral activity in vitro against coronaviruses in preclinical/clinical research collaborations with various U.S. government agencies and academic institutions.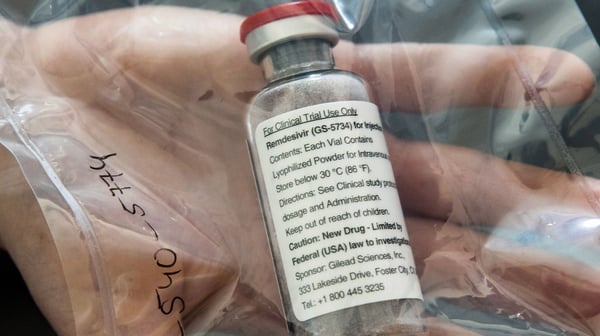 Remdesivir, developed by Gilead, is one of the most prominent drugs being explored as a treatment against COVID-19.
Bureaucratic controversies as well as mixed results from clinical studies have somewhat marred the development and distribution of Remdesivir. As early as March 20th, 2020, President Trump and FDA Commissioner Stephen Hahn announced at a White House press conference that Remdesivir was approved for "compassionate use" for those with COVID-19. On May 1st, 2020, Gilead was granted Emergency Use Authorization (EUA) for Remdesivir to be distributed and used by licensed health care providers as a treatment for severe cases of adults and children hospitalized by COVID-19. Most recently, on June 1st, 2020, Gilead released its findings from its phase 3 trial of Remdesivir in patients with "moderate" cases of COVID-19, which at first glance seemed to be positive overall and confirming of the drug's efficacy against SARS-CoV-2. Hospitalized patients receiving the drug for 5 days showed a modest, statistically significant improvement as compared to those receiving standard, non-pharmaceutical care. However, another group receiving the drug for 10 days did not show a statistically significant improvement, proving that additional trials regarding the duration of treatment are wholly necessary.
Eli Lilly:
LY-CoV555
Indianapolis-based pharmaceutical company Eli Lilly announced on June 1st, 2020 that it would begin its study of a potential antibody treatment for COVID-19. In collaboration with biotech firm Abcellera that initially discovered the antibody, Eli Lilly claims that its investigational medicine, referred to as LY-CoV555, is a part of the "world's first study of a potential COVID-19 antibody treatment in humans". Two other efforts—one from biotech company Regeneron, and the other from pharma giant GlaxoSmithKline, are also expected to begin trials of their respective potential antibody treatments in the near future.
Eli Lilly's treatment is based on a neutralizing IgG1 monoclonal antibody (mAb) that is directed against the spike (S) protein of SARS-CoV-2. The antibody is designed to block viral attachment and subsequent entry into human cells, thus neutralizing the virus and also potentially preventing and treating the disease caused by the virus. As with other potential treatments described, Eli Lilly's initial trials will be performed only on participants hospitalized for COVID-19. In later phases within the pipeline, the company plans to study the drug with a preventative goal in mind, provided that its initial trials pan out.
Moderna:
mRNA-1273 Vaccine
Another company with its name firmly cemented (somewhat controversially, might I add) in media reports regarding the fight against COVID-19 is Moderna, with its mRNA-based vaccine in development. Their technology is a messenger RNA compound named mRNA-1273 that provides inhibition against SARS-CoV-2 by encoding for a form of the spike (S) protein on the virus. The company released favorable results from a preliminary, pre-Phase 1 human trial of its vaccine on May 18th, 2020.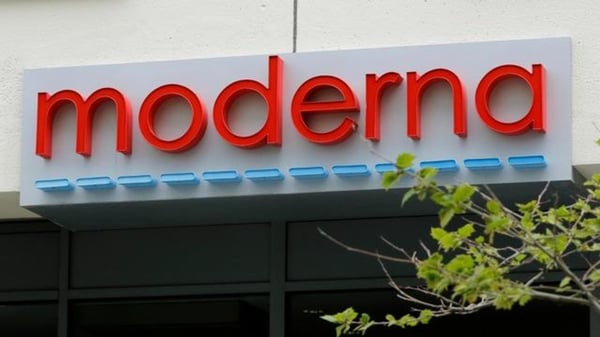 Cambridge-based biotech firm Moderna, recently accused of "publication by press release".
As previously mentioned, Moderna has experienced a fair share of controversy within the scientific community in response to the release of their initial results regarding the potential vaccine. Former Harvard Medical School professor and founder of the university's cancer and HIV/AIDS research departments, Dr. William Haseltine, denounced the company's May update as being an example of "publication by press release". He elaborated, describing that Moderna's non-peer reviewed trial of only eight healthy individuals was flawed and withheld vital underlying data. Meanwhile, in the wake of this initial press release, Moderna's CEO announced a $1.25 billion rights issue to raise funds for the company at a seemingly exorbitant $30 billion valuation. As of early June, Moderna has announced that its Phase 3 trials will begin in July with a study of over 30,000 patients, ranging in age from 18 to elderly adults. Their vaccine candidate is considered to be in the lead among several other efforts by various drug and vaccine makers.
Hydroxychloroquine
Originally developed for use as an antimalarial and treatment for rheumatic disorders, off-label use of the antimalarial drug hydroxychloroquine had been touted in the early stages of the pandemic as a potential preventative against COVID-19. In the past few months, it's become almost a household name after President Trump stated publicly that he had been taking hydroxychloroquine after his valet became infected with SARS-CoV-2. His proclamation was met with significant skepticism, backlash, and even concerns for the President's health due to potentially harmful side-effects of the drug as well as lack of data surrounding its off-label efficacy. Federal regulators from the FDA have stated themselves that the drug should only be used in hospitalized patients and clinical trials.
A study demonstrating the failure of hydroxychloroquine as a COVID-19 treatment by Dr. David Boulware of the University of Minnesota was published on June 3rd, 2020 in the prestigious New England Journal of Medicine. This was the first randomized, double-blinded, and placebo-controlled clinical trial that tested the drug as a preventative measure against COVID-19. The study found that hydroxychlroquine is no more effective than a placebo (in this case, a vitamin supplement) in protecting individuals against COVID-19. Infectious disease experts and researchers from across the country have praised the findings of the study, with Jeanne Marrazzo from the Universiy of Alabama at Birmingham stating aptly that the results "should provide a very big nail in the coffin" for the idea that hydroxychloroquine can help prevent COVID-19.
For further reading, be sure to check out our curated list of blogs and resources here that we've been able to compile over the course of a year under COVID-19.