It seems like decades since the SARS-CoV-2 pandemic shut down the world economically and socially, and even now we are not fully out of the woods. The COVID-19 coronavirus continues to persist, hovering on the cusp of becoming an endemic disease after having caused over one million deaths in the United States alone out of over six million deaths worldwide since the first reported cases in 2019. Although the various coronavirus vaccines have conferred some level of herd immunity across the globe, the danger of mutations causing variants that might escape vaccine protection is real, so continued vigilance and best practices are key to returning to normalcy. Perhaps our resolve as a global community and as a species will be tested in short order as the monkeypox outbreaks surge.
Understanding Monkeypox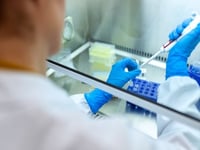 According to the World Health Organization (WHO), monkeypox is a virus similar to smallpox and other pox viruses that is transmitted to humans upon exposure to certain animals. After smallpox was eradicated in 1980, there was little need to continue regular smallpox vaccinations, but the evolutionary similarity allows the prevention of monkeypox using the smallpox vaccine. There are some surprises and concerns that the monkeypox virus appears to be evolving at an accelerated rate despite being a double-stranded DNA virus. You can read more about monkeypox from our friends at ABclonal UK.
The Threat of Monkeypox Transmission
Monkeypox is normally endemic to regions in Central and West Africa, with variable transmission and fatality rates from outbreak to outbreak. While the name is "monkeypox" and the virus can affect non-human primates, most of the non-human animal transmission appears to be from rodents, which contributed to the first outbreak recorded outside of Africa.
With this latest wave of monkeypox outbreaks that began to be reported in May 2022, the WHO is considering whether to declare monkeypox a true global health emergency, while the World Health Network has already done so. The Center for Disease Control (CDC) thus far is considering monkeypox a low threat to Americans, although with the resumption of global travel after the rollout of COVID vaccines and the various outbreaks being tracked outside of Africa, we should treat this pre-pandemic seriously, especially if the disease can transmit back to rodents or pets and further worsen the spread.
How You Can Prevent Monkeypox Transmission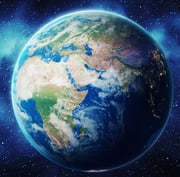 The CDC and WHO have some good information on how monkeypox spreads and also how to minimize the risk of contracting it. Because the transmission mechanism seems to act through prolonged contact, it makes sense to minimize your exposure to other people and unknown animals. The general rules that worked during this ongoing COVID pandemic also apply for monkeypox, as it doesn't hurt to continue masking to prevent the potential spread through respiratory droplets, and to avoid touching too many surfaces while also thoroughly sanitizing your hands. If you are among the chosen few who need to take care of patients with monkeypox or who are in an area with an active outbreak, you might be able to seek out a smallpox vaccination to protect yourself against the monkeypox.
How ABclonal Can Help
ABclonal provides our customers a comprehensive, high-quality selection of custom recombinant protein products that cover myriad popular targets from human, mouse, and other species. Given the growing attention to the developing monkeypox health emergency, ABclonal is pleased to offer protein products to accelerate research on monkeypox diagnosis and treatment.
The A29 surface envelope protein is expressed by the monkeypox virus A29L gene, and is highly conserved in poxviruses, homologous to the A27 protein of vaccinia virus. The L1R membrane protein is also homologous to the J1R in vaccinia, which is required for viral growth and plaque formation, as well as formation of immature virions. Please see below for the product specifications, and feel free to contact us for more information.
| | | | |
| --- | --- | --- | --- |
| Cat. No. | Product | Tag | Expression Host |
| | Monkeypox A29 | C-His | E. coli |
| | Monkeypox A29 | C-His | HEK293 |
| | Monkeypox L1R | C-His | E. coli |